Important wildfire update from the Bolinas-Stinson School. The wildfire continues to spread and authorities are advising residents to be ready to evacuate. Please go to
www.alertmarin.org
to sign up for the latest updates and notifications about the fire. Actualización importante sobre incendios forestales de la Escuela Bolinas-Stinson. El incendio forestal continúa propagándose y las autoridades están aconsejando a los residentes que estén listos para evacuar. Visite
www.alertmarin.org
para registrarse para recibir las últimas actualizaciones y notificaciones sobre el incendio.
No lunch service today due to emergency conditions. Our apologies for any inconvenience. No hay servicio de almuerzo hoy debido a condiciones de emergencia. Nuestras disculpas por cualquier inconveniente.

Important Wildfire Update from the Bolinas-Stinson School. Evacuation Warning: 700 acre fire West of Olema. Gather medications, pets, critical papers & be prepared to evacuate if necessary. For more information go to:
https://evbg.co/ye3ym
. Actualización importante sobre incendios forestales de la escuela Bolinas-Stinson. Advertencia de evacuación: incendio de 700 acres al oeste de Olema. Reúna medicamentos, mascotas, documentos importantes y esté preparado para evacuar si es necesario. Para obtener más información, visite:
https://evbg.co/ye3ym
.

Important message from the Bolinas-Stinson School. The Marin County Fire Department is responding to a 7 acre fire in the Point Reyes National Seashore. Difficult access. No structure threat, no evacuation orders. We will keep you updated on any changes. Mensaje importante de la Escuela Bolinas-Stinson. El Departamento de Bomberos del Condado de Marin está respondiendo a un incendio de 7 acres en Point Reyes National Seashore. Difícil acceso. Sin amenaza estructural, sin órdenes de evacuación. Lo mantendremos informado sobre cualquier cambio.

FROM BOLINAS-STINSON SCHOOL PG& E has announced rolling power outages that will effect parts of Marin County for the duration of the heatwave- likely through Thursday. Outages will not be county-wide and are scheduled to occur between 2:00PM and 11:00PM. Updates to follow. PG & E ha anunciado cortes de energía que afectarán partes del condado de Marin durante este tiempo de calor, probablemente hasta el jueves. Las interrupciones no serán en todo el condado y están programadas entre las 2:00 p.m. y las 11:00 p.m. Actualizaciones a seguir.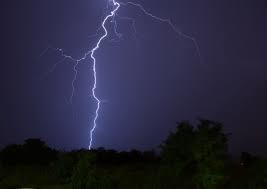 Dear Bolinas-Stinson Employees: If you participate in District healthcare insurance, please check your e-mail for an important message about registration with SISC , the collective that will be taking over management of our insurance plan. All participating employees must register. Thanks.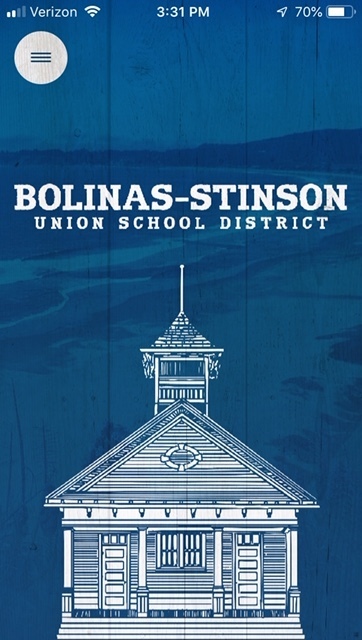 Testing Notification System





We will continue to provide free lunches for any child 18 or under during the summer months. Lunches are available for pick-up Monday-Friday. Please let us know if you would like to pick up a school lunch for your child(ren) who are 18 and under, during the summer. Please call or TEXT 415-450-7324 or email Kara Perras at
karap@bolinas-stinson.org
with the number of lunches you will need for your children. Continuaremos proporcionando almuerzos gratis para cualquier niño de 18 años o menos durante los meses de verano. Los almuerzos están disponibles para recoger de lunes a viernes. Por favor, háganos saber si desea recoger un almuerzo escolar para sus hijos de 18 años o menos durante el verano. Llame o envíe un mensaje de texto al 415-450-7324 o envíe un correo electrónico a Kara Perras a
karap@bolinas-stinson.org
con la cantidad de almuerzos que necesitará para sus hijos.

A structure fire has been reported in downtown Stinson Beach. Please avoid that area until further notice. Hay un fuego en un edificio en Stinson Beach (el centro). Por Favor eviten esta lugar.

Bolinas-Stinson Drive-in graduation... a success! Congratulations class of 2020!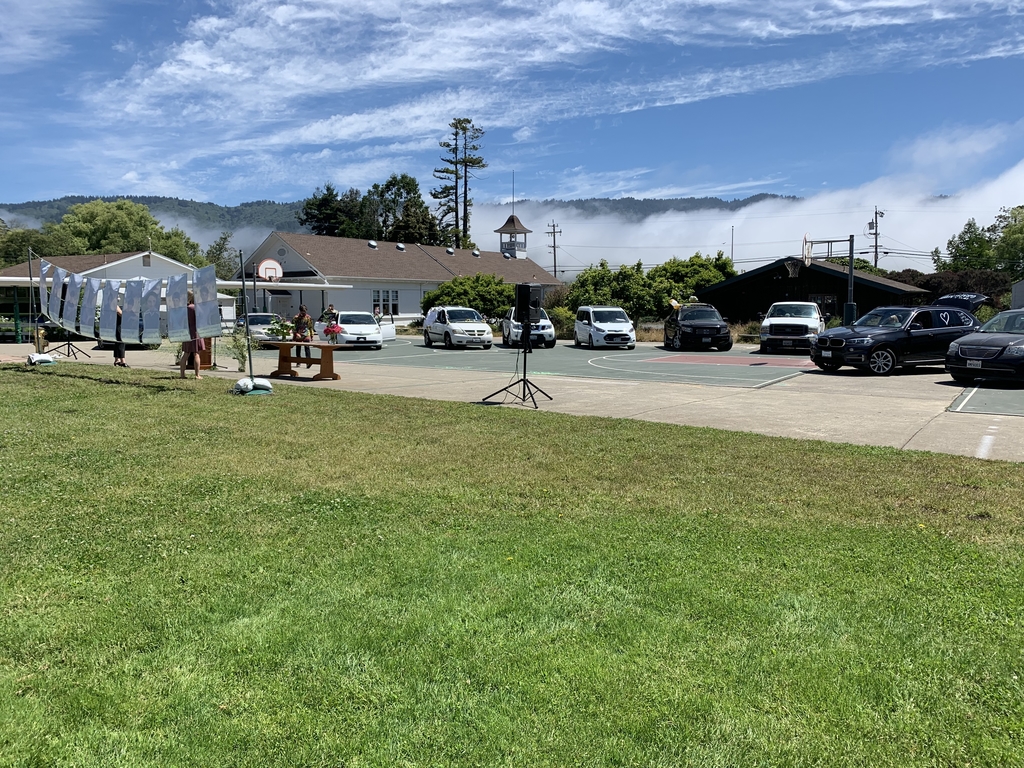 We will be hosting a small, private drive-in graduation ceremony for graduates and their immediate families. In an effort to keep staff, graduates and their families safe, and in compliance with Marin County Health Department and Marin Schools recommendations, the Bolinas Campus will be closed during this special ceremony to all but the graduates, their immediate family, and staff who will be presenting. We ask our school community members, and current and former students to respect the need to keep campus closed during this event. You may watch the event remotely and we will also be recording the event and will share that link tomorrow.

COVID-19 School Closure Update June 9, 2020 The County School Superintendents Group and other school leaders met today with Dr. Lisa Santora and Dr. Matt Willis of the Marin County Deputy Public Health Officer and discussed some important new developments in the state and county's response to the on-going COVID-19 pandemic. • We expect to have clear information on student cohort recommendations and school openings around June 15, slightly earlier than originally predicted. • Local school district leaders continue to advocate for the largest possible safe student cohorts when schools re-open but are preparing for a variety of restrictions. We hope to see sizes at or very close to what would be normal if school were in session. • We expect that significant sanitization/ safety measures will be mandated. We are taking steps to upgrade facilities and purchase necessary supplies. • We learned today that specialist teachers will be allowed to interact with student cohorts… that a cohort won't necessarily be limited to one adult per group. • The district is convening a re-opening task force to ensure community participation and buy-in when the plan when it is finalized. • We have gotten a robust early response to a recent survey about parent attitudes, plans and beliefs related to re-opening. We will share that information when the survey closes next week.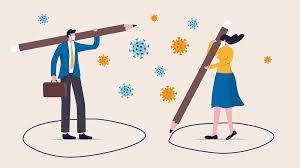 LIBRARY NEWS FROM GRACE ~ PLEASE RETURN ALL LIBRARY BOOKS ON MONDAY , JUNE 8TH & PICK UP A FREE BOOK! There is a "return" box on the front porch of the office where you can drop them off. Summer reading Kick-Off! The Marin County Free Library and our wonderful local librarians have provided each student with a great free book to start the summer. Come by the library table on the front porch of the office and find the bag with your name on it. Please pick up by Friday, June 12th. Read ON!

Dear Parents and Staff, Over the next several days the Bolinas-Stinson School District will be putting together a Task Force to help decide how school will reopen when the Department of Public Health modifies the shelter-in-place recommendation. This team will work together to assess information as it becomes available and make a recommendation to the Board of Trustees before the time comes to implement a plan. If you are interested in participating on this committee, please e-mail district secretary Johanna Scutt at
johannas@bolinas-stinson.org
. Estimados padres y personal, Durante los próximos días, el Distrito Escolar de Bolinas-Stinson reunirá un Grupo de Trabajo para ayudar a decidir cómo volverá a abrir la escuela cuando el Departamento de Salud Pública modifique la recomendación de refugio en el lugar. Este equipo trabajará en conjunto para evaluar la información a medida que esté disponible y hacer una recomendación a la Junta de Síndicos antes de que llegue el momento de implementar un plan. Si está interesado en participar en este comité, envíe un correo electrónico a la secretaria de distrito Johanna Scutt a
johannas@bolinas-stinson.org
.