FROM BOLINAS-STINSON SCHOOL: The PG&E power outage map was updated this morning and indicates that both campuses will not be affected by the planned power outage scheduled to begin later today. We will monitor the situation closely but until further notice, school will be in session for distance learning as planned. El mapa de cortes de energía de PG&E se actualizó esta mañana e indica que ambos campus no se verán afectados por el corte de energía planificado que comenzará hoy más tarde. Seguiremos de cerca la situación, pero hasta nuevo aviso, la escuela estará en sesión para aprendizaje a distancia como estaba planeado.


Update from the Bolinas-Stinson School - Great news! The Steering Committee has recommended the following hybrid schedules for reopening school, pending Board approval. Please use the following links to view. Grades PreK-K:
https://5il.co/mehj
Grades 2-3:
https://5il.co/mehk
Grades 4-8:
https://5il.co/mehl
Actualización de la Escuela Bolinas-Stinson - ¡Buenas noticias! El Comité Directivo ha recomendado los siguientes horarios híbridos para la reapertura de la escuela, pendiente de la aprobación de la Junta. Utilice los siguientes enlaces para ver. Grados PreK-K:
https://5il.co/mehj
Grados 2-3:
https://5il.co/mehk
Grados 4-8:
https://5il.co/mehl

Good News: Bolinas Stinson School: All 82 COVID-19 tests given at school came back negative. Thanks to all who showed up to get tested!




From Bolinas-Stinson School: Please be extra attentive to what your children are viewing on social media- particularly TicTok. A highly disturbing violent video is circulating among kids (especially middle and high schoolers) and it is important for adults to be aware of this. Please check your e-mail for details and links for support. A I can't stress strongly enough how harmful the video in question is and how important it is for all of us to do our best to prevent our children from seeing it. I am sorry to have to share this unfortunate warning. Preste especial atención a lo que sus hijos ven en las redes sociales, especialmente TicTok. Un video violento muy perturbador está circulando entre los niños (especialmente los de secundaria y preparatoria) y es importante que los adultos estén al tanto de esto. Por favor revise su correo electrónico para más detalles. R No puedo enfatizar lo suficiente lo dañino que es el video en cuestión y lo importante que es para todos nosotros hacer nuestro mejor esfuerzo para evitar que nuestros hijos lo vean. Lamento tener que compartir esta desafortunada advertencia.

FROM BOLINAS-STINSON SCHOOL: Fairfax-Bolinas Road is closed due to red flag warning.

Hola a todos, Esta semana es el comienzo de nuestro programa de almuerzo escolar modificado para esta semana. Estamos ofreciendo almuerzos escolares empaquetados hoy y le pedimos que responda antes de las 11 am con su pedido. Envíeme un correo electrónico o llame al 415-868-1603 Estos almuerzos son solo para estudiantes de Bolinas-Stinson y serán "registrados" en su cuenta de almuerzos de estudiantes. Todos los estudiantes que se inscribieron previamente el año pasado tienen el mismo estatus de ser elegibles para el pago gratuito, reducido o completo hasta el 30/9/2020. Las solicitudes gratuitas y reducidas se distribuirán en el paquete de registro de comienzo de año que se enviará a casa esta semana. Las comidas para estudiantes a precio completo son $ 4 para el almuerzo Los pedidos deben recibirse antes de las 11 a. M. De hoy y todos los días de esta semana. Envíeme un correo electrónico o llame al 415-868-1603 Gracias, Kara
Hi All, This week is the start of our modified school lunch program for this week. We are offering bagged school lunches today and ask that you reply by 11am with your order. Email me or call 415-868-1603 These lunches are for Bolinas-Stinson students only and will get 'rung' up on your student lunch account. All students from previously enrolled last year have the same status of being eligible for either Free, Reduced or Full pay until 9/30/2020. Free and reduced applications will be distributed in the Beginning of the Year Registration Packet being sent home this week. Full priced student meals are $4 for lunch Orders must be received by 11am today and each day this week. Email me or call 415-868-1603 Thank you, Kara

Bolinas-Stinson to Begin Distance Learning On Tuesday, September 1 Dear Parents and School Staff. I am happy to report that this morning at 9:00, the Fire Chief for Marin County advised me that it would be safe to begin our school program this coming week. While the Woodward Fire continues to the north, it is clear that Bolinas and Stinson Beach can be accessed safely by employees traveling from outside the district. Residents should remain vigilant but we anticipate beginning our program without compromising public safety. Teachers will reach out on Monday to welcome you and provide an overview for the week. (Principal Michelle Stephens has begun contacting families effected by last minute changes to class assignments in grades 3-5 to ensure the smoothest possible start to school.) As a reminder, we will begin this year with distance learning in accordance with guidance from our local health department. All safety measures remain in effect until further notice. Please continue to wear face coverings, wash hands frequently and maintain physical distancing. We have all learned that patience and flexibility are essential during this unprecedented period in history. While the start of school in 2020-2021 will not be "normal" we are confident that our dedicated and caring staff will provide guidance and instruction for our students that will help them feel more secure and better able to learn. Thank you. John Carroll, Superintendent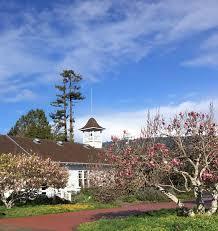 Estimado personal y familias de Bolinas-Stinson: Gracias por su paciencia durante el fin de semana mientras monitoreamos el progreso en Woodward Fire, que continúa ardiendo al norte del Distrito Escolar de Bolinas-Stinson. La escuela pospondrá todas las actividades en cualquiera de los campus desde el martes 25 de agosto hasta el viernes 28 de agosto. Este aplazamiento incluye las reuniones individuales de los estudiantes, las orientaciones, la recogida del almuerzo y la distribución de materiales.

School Opening Update MONDAY August 24, 2020 Dear Bolinas-Stinson Staff and Families: Thank you for your patience over the weekend as we monitored progress on the Woodward Fire which continues to burn to the north of the Bolinas-Stinson School District. The school will postpone all activities on either campus from Tuesday August 25- Friday August 28. This postponement includes any individual student meetings, orientations, lunch pick up and materials distribution. This decision was made with guidance from local and state public safety agencies and with the following considerations: • Many employees' routes to school would send them onto highways that public safety has asked us to avoid due to fire-fighting efforts. • Some of our employees live in areas where evacuation warnings remain in effect; they will need to attend to their families and property at this time. • Several families in Bolinas and Stinson Beach have left the area and would be unable to attend (already limited) in-person and perhaps remote meetings. • Air quality remains problematic throughout the region. Though it is not what we hoped for, we think this decision will at least provide employees, students and families with some clarity as to what will be expected for the next few days as well as with some additional time to attend to their personal needs as the pandemic and the fire continue. We will monitor the fire and will stay in communication with public safety agencies throughout the week. Notices will be posted on the district app, website and social media. Again, thank you for your patience with this situation. John Carroll, Superintendent

FROM BOLINAS-STINSON SCHOOL: The Woodward Fire Evacuation warning area has been expanded to include Olema, Inverness, Inverness Park and Sea Haven. Residents in this area should be prepared to evacuate if advised by Marin Sheriff or Fire Departments.
No lunch service today due to emergency conditions. Our apologies for any inconvenience. No hay servicio de almuerzo hoy debido a condiciones de emergencia. Nuestras disculpas por cualquier inconveniente.

No lunch service today due to emergency conditions. Our apologies for any inconvenience. No hay servicio de almuerzo hoy debido a condiciones de emergencia. Nuestras disculpas por cualquier inconveniente.