Dear Bolinas-Stinson Community,
EIGHTH GRADE EGG DROP CHALLENGE
Our eighth graders put their engineering and physics studies to the test, culminating in an exciting egg drop activity this morning. Zach Metz, our middle school Science teacher challenged eighth grade students to design and build a protective structure that would safely insulate an egg from a 26.5 foot drop. Our students eagerly accepted the challenge and put their designs to the test this morning. Zach and Roberto safely anchored themselves inside the Bell Tower to drop the students' contraptions. Many of the eggs survived intact and fun was had by all.
JOIN US FOR THE BSUSD CAFECITO, BOLINAS CAMPUS LIBRARY, WEDNESDAY, JANUARY 25, 8:30-9:30
Please join us at the upcoming BSUSD Cafecito! This meeting will be conducted in Spanish with simultaneous English translation. All are invited to attend. We will be sharing school and community information as well as answering any questions and gathering parent feedback. I hope you are able to make time in your schedule for this community building event! Coffee and tea will be served.
THANK YOU ART SHOPS AND BOLINAS MUSEUM FOR OUR BSUSD STUDENT ART SHOW!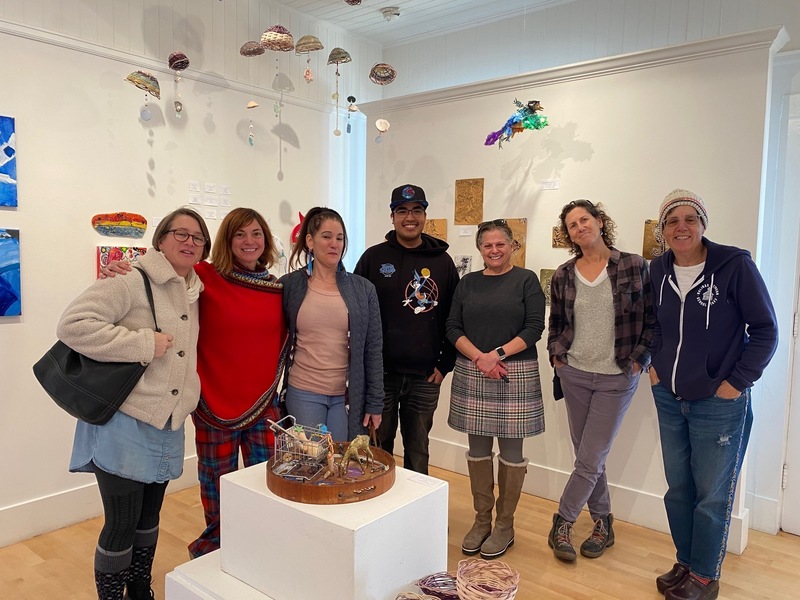 I hope you were able to attend this joyful event! The student artwork was inspiring to see gathered together in such a special place. Thank you to Nuria, Janis, Oliver, and Charlie for their effort to gather and set up the students' artwork and Elia Haworth, Curator of Coastal Marin Art and History, for allowing us time and space to present our student artwork to the community. Our staff had a special viewing of the show as a highlight for our Friday night.
MAKING COMMUNITY CONNECTIONS THROUGH ZUMBA!
We hope you can join the new Zumba class that will take place every Friday at the Bolinas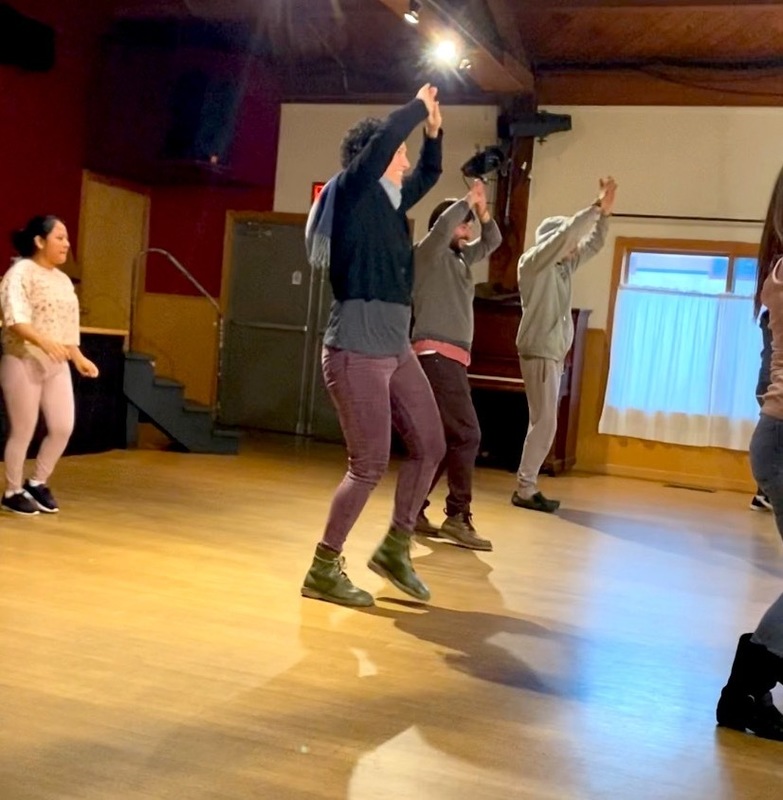 Community Center from 5pm to 6pm. This class was organized by school staff in response to valuable parent input gathered at our North Star event. Parents asked for fun ways that Spanish and English speakers in our community could interact through dance, music and exercise. Staff members were able join parents for some fun music and learn some new dance moves last Friday. We are grateful to the School Foundation for supporting this class, at no cost to our staff and families.
Warmly,
Michelle