Dear Bolinas-Stinson Families,
PLEASE JOIN US FOR OUR FESTIVE FAMILY WINTER SING-ALONG!
Friday, December 9, 2022 5:00-6:00 PM on The Bolinas Campus
Singing, Soup, Treats & Fun for All! Come early for wreath making inspired by nature.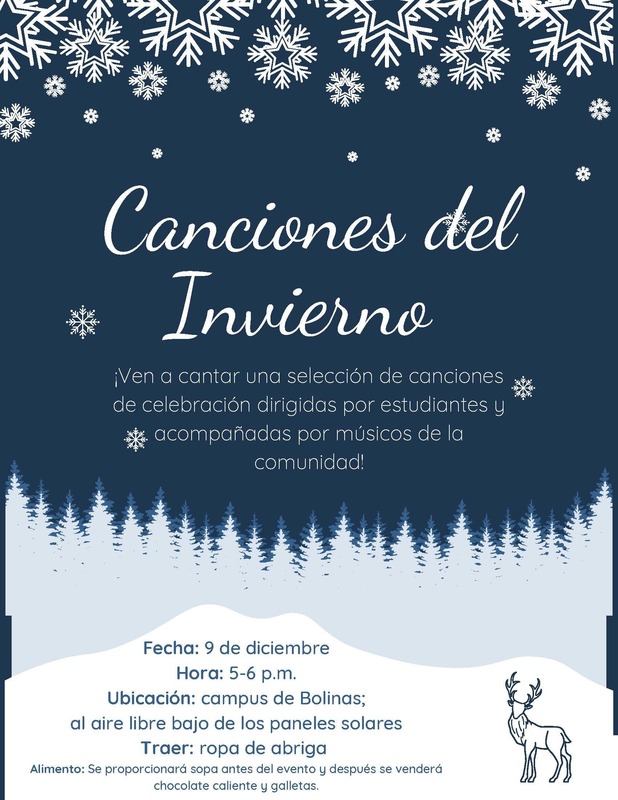 Winter is fast approaching, so let's celebrate with a song! What better way to welcome the winter season than with a festive family sing-along? Our whole school community is invited to come together this Friday to share the joy of singing winter songs. Julia Chanin has been practicing with our students to bring a little cheer to the end of our year.
Soup, hot chocolate, cookies and more! Bring your own mugs, bowls, and spoons (to reduce our waste) and partake in delicious homemade soup and bread (provided by our very own Site Council and parents/teachers). The foundation will be serving up tasty hot-chocolate and cookies for all (donations to the Bolinas-Stinson Beach Foundation kindly appreciated).
The BSUSD School Site Council is providing natural wreath making materials to round out our fun. Wreath making will be happening from 3:30-5:00 PM. Feel free to bring any special materials of your own to share in the fun.
All students must be accompanied by their adult at all times during these events, sorry no childcare provided.
Warmly,
Michelle