Dear Bolinas-Stinson Families,
SUCCESSFUL BSUSD NORTH STAR EVENT
Thank you to those of you who were able to join us for our second annual BSUSD North Star Event. This fun event provided an opportunity for our school's diverse voices to come together. We started the evening dining together and enjoying Smiley's delicious tacos, rice, beans, chips, and salsa followed by a fun song led by Julia Chanin, our performing arts teacher. Students transitioned into childcare and parents, staff, students and board members got to work discussing and sharing feedback using the following prompts:
What are we doing well to support the North Star qualities in our students?

How can we fine-tune what we are doing to nurture the North Star qualities in our students?

What are you willing to do to support this ongoing North Star Work?
The input from our evening together will guide the future direction of our programs, procedures, and school initiatives. We will be sending out a google form/survey soon to people who were unable to attend the event and would like to have their input included. It is essential to get all stakeholders involved in this process and we will be sharing the resulting information soon!
ALL-SCHOOL FIELD TRIP TO KENT ISLAND
A huge thank you to Willow, our second grade teacher, and Greg Reza, a Marin County Parks Ranger, who partnered to offer our students an unforgettable restoration experience at Kent Island on October 7th. K-8 students were ferried back and forth across the channel by Greg and Sarah Hakes, to pull out invasive ice plant as part of this important restoration effort. The students are working to return Kent Island to its natural state and let the native habitat heal. For some of our students, this was their first experience in a boat!
Willow and Greg will provide one more opportunity in November for our students. This is a wonderful example of merging environmental stewardship and community service to help instill a sense of ownership and care for our local environment. Thank you to all our staff, parent volunteers, and community members for making this happen for our students!
HALLOWEEN FUN AT BSUSD!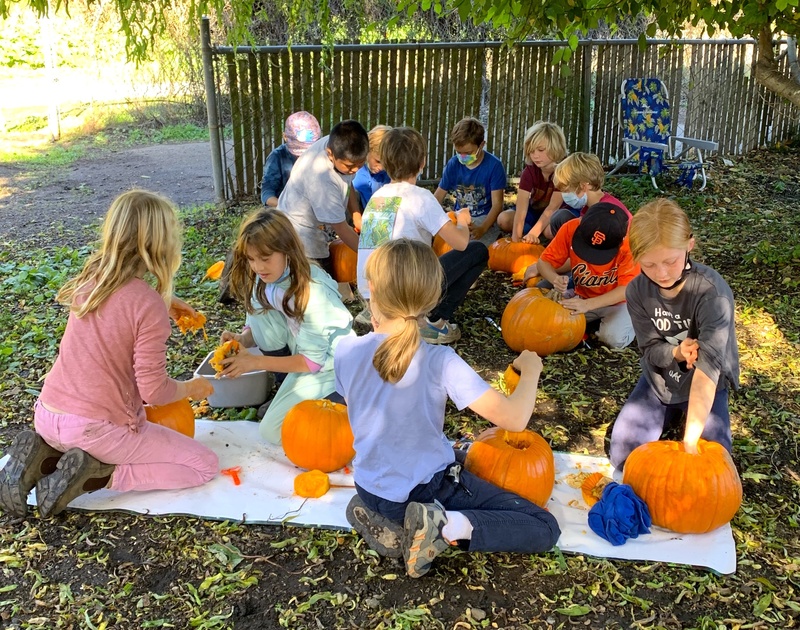 Our students will be enjoying some spooktacular events on both campuses this Halloween. Pre-K-1st grade students will be having their traditional Halloween parade and fun activities on the Stinson Campus (see teacher newsletters and room parent communication for details). 2nd-8th grade students will be carving pumpkins and participating in a "BOOk-or-Treat" time where each student will have the opportunity to choose books from our free BSUSD book give away! Look for teacher newsletters and room parent communications to see how you can help make this day special and support your child's classroom.
If your child is wearing or bringing their Halloween costume to school, please observe the following school rules:
Make sure costume is not scary (no blood/gore or too frightening please)

No pretend weapons (including swords, maces, lasers, scythe, etc.)

No candy or gum at school before, during or after Halloween (in keeping with our healthy schools initiative - Thank you!)
Thank you for your support and helping to make this day fun and safe for all!
PLEASE SIGN UP! ~ PARENT TEACHER CONFERENCES, NOVEMBER 14-18TH ~ EARLY DISMISSAL ON BOTH CAMPUSES
Parent teacher conferences will be held the week of November 14-18, right before our Fall Break (November 21-25).
Early Dismissal ~ Stinson Campus at 1:15 & Bolinas Campus at 1:30 ~ November 14-18, 2022 (Modified bus schedule coming soon!)
This is a great opportunity to touch base with your child's teacher. Teachers will be sharing your child's progress towards California State Standards and their development of the Characteristics of a Successful Learner on our BSUSD Standards Based Report Card. Teachers will also be sharing more information on your child's social/emotional development, student goals, as well as classroom and state testing results. This is a wonderful time to celebrate your child's progress, any milestones or personal accomplishments, and how to best support them at home. Keep an eye out for your child's parent teacher conference sign-up sheet soon!
GOODBYE TO CATHERINE & GEORGE HAWES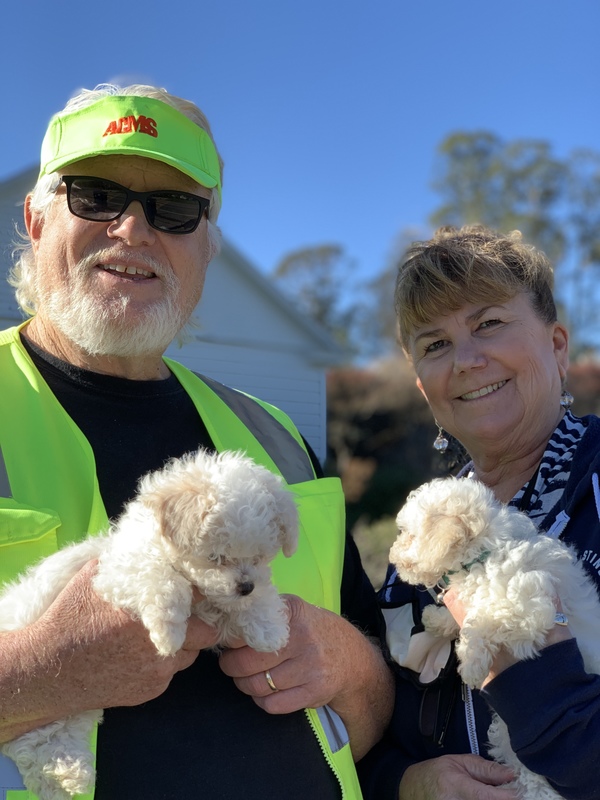 Our wonderful Chief Business Official (CBO)/Facilities Manager, Catherine Hawes is retiring in December to spend more time with her hubby, George Hawes, our fantastic Bolinas Crossing Guard (who is also retiring). You may remember that Catherine provided us with unparalleled guidance during COVID and worked to keep our students and staff safe and healthy, and our facilities shining. What an amazing team! Catherine and George you will be missed!
Catherine and George are looking forward to spending more time together and enjoying a little rest and relaxation with their two dogs. While we are happy for Catherine and George, we are sorry to see them go! Please join me in wishing them well and thanking them both for their outstanding dedication to our school!
WELCOME TO OUR NEW CBO/FACILITIES MANAGER KIRSTEN STARSIAK
We will be welcoming back Kirsten Starsiak as our new Chief Business Official/Facilities Manager in November. Kirsten was our former CBO (prior to Catherine) and knows the ins and outs of our school well. We are excited that Kirsten will be returning to our school, and thankful for her years of experience! Catherine and Kirsten will be transitioning in November, and Catherine has graciously offered to provide any assistance remotely if needed as she passes the torch.
Wishing you and your family much love and laughter. Please feel free to reach out to me if you have any questions or suggestions.
Warmly,
Michelle