Dear Bolinas-Stinson School Families and Community,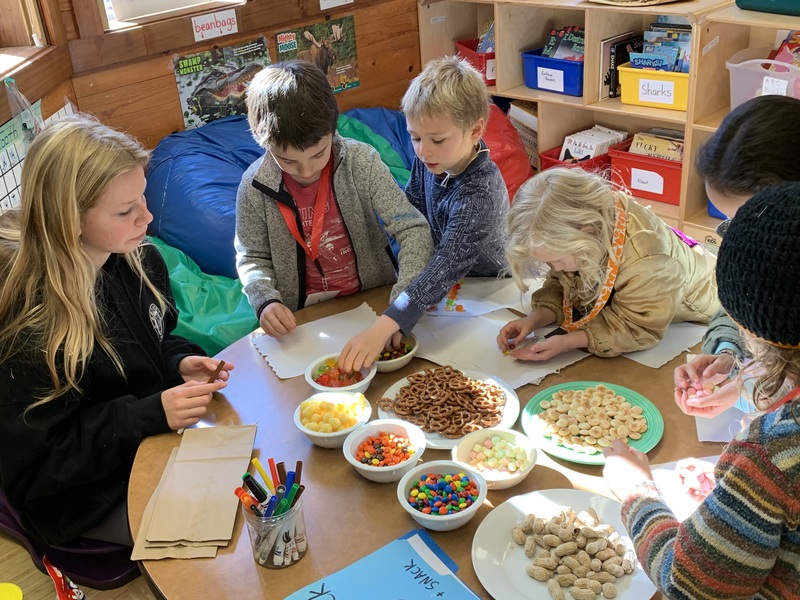 We are well into the second half of the school year and passed the "100th Day of School" milestone. It was so sweet to see our seventh and eighth grade students visit the Stinson Campus to help the kindergarten and first grade students celebrate this special occasion.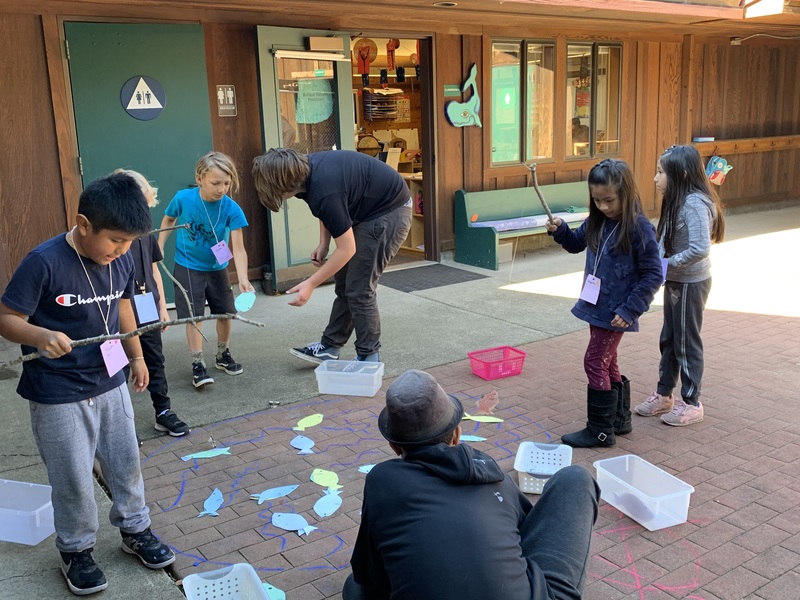 As I observed our seventh and eighth graders being great models for our littles, I heard words of encouragement and praise that made our youngest students light up with excitement. Encouraging our oldest students to interact with our youngest is a great way to build mentorship and connections for our students.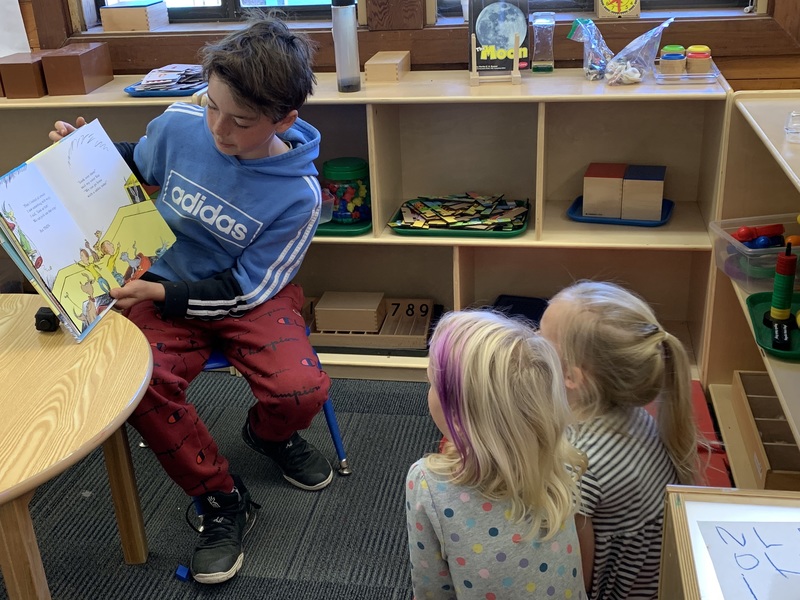 Our teachers are always looking for activities to bring the students together across grades, such as field trips, assembly activities, buddies, and special celebrations. Today, 5th and 6th grades visited their little buddies on the Stinson Campus to celebrate Dr. Seuss Day/Read Across America Day.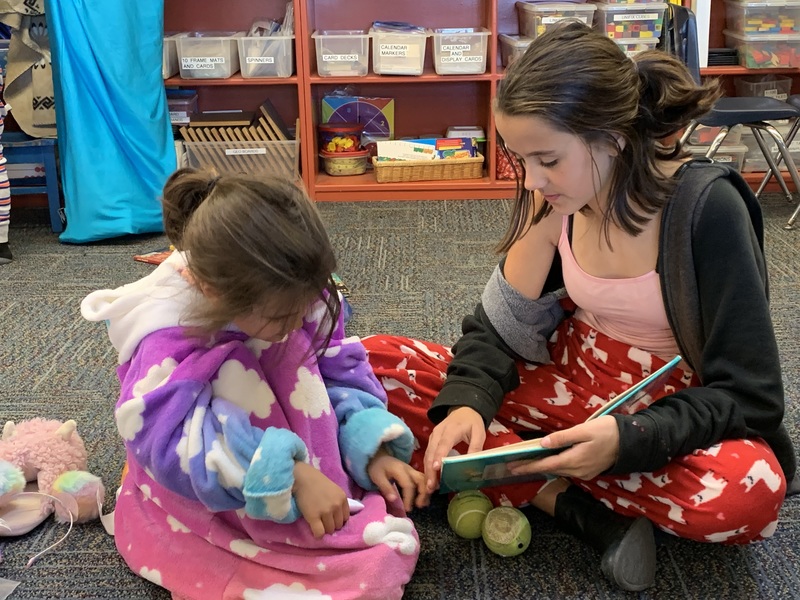 It was a special treat for Kindergarten and 1st grade to build reading forts and read with their big buddies! As a special treat, 6th graders even got to read with our Pre-K students, so cute!
UPDATES AND SCHOOL NEWS
Marin County Office of Education 2020 Golden Bell Recipients
Please join me in congratulating this year's Bolinas-Stinson Golden Bell Recipients, Johanna Scutt and Rachael Dressler. They both contribute so much to our students and school. "Created in 1982, the Golden Bell Awards celebrate public education in Marin County by bringing our community together to recognize fantastic certificated teachers and faculty." (https://www.marinschools.org/P...).
Johanna, who is currently our District Administrative Assistant, has been working at BSUSD since 2006 and is an integral part of our school. You will often see Johanna at school late supporting our board meetings and here early opening up the office. She is the picture of calmness under pressure and supports admin, staff, and students daily.
Rachael, who currently teaches English Language Arts and History/Social Studies to our 3rd and 4th grade students, has been a valuable part of the Bolinas-Stinson Staff since 2014. Rachael has her Administrative Credential and has taken the lead on many valuable school initiatives such as composting, Restorative Practices, Positive Behavior Intervention Strategies and more.
Thank you Johanna and Rachael for all you do for our students and school!The awards ceremony will be held on May 21st, at 4:30 PM, at Angelico Hall, Dominican University.
Last chance to help support our school by taking the Climate Survey!
Survey has been extended through this Saturday, March 7th!
Please help improve our school by taking the school climate survey. This survey is quick and easy - it should take less than five minutes! So far, we do not have enough parent responses in Grades K-4 to be able to report any parent data. Because we are a small school, it is critical to get a high percentage of responses in order to identify trends. All staff, parents, and students grades 3-8 will be taking the online survey.
We will use the data from the survey to identify areas of need and work to improve those areas.
We will also look at areas in which we are doing well to ensure that we continue what is working.
Staff, parents, and student survey responses will be very helpful in improving student relationships, learning conditions, and the overall school environment.
If you do not have a device or access to the internet, we will have devices available for parents to use in the office.
Teacher Retirement ~ Rebecca Braun
Rebecca Braun, our wonderful 2nd grade teacher, will be retiring at the end of this school year. She has been inspiring students at our school since she started working here in 2000! Rebecca is looking forward to pursuing her many hobbies. I am sorry to see Rebecca go and wish her all the best! We will be organizing an event to recognize Rebecca at the end of the year. Please let me know if you would like to help with this special event!
Welcome Catherine Hawes - our new BSUSD Chief Business Official!
Please join me in welcoming Catherine Hawes as our new CBO. She has 22 years experience in school business and started her career as a business clerk at a small school district in Montana. Most of her professional career has been at a northern California county office of education. Most recently she was the Director of External (districts) Business at Marin County Office of Education. Catherine is thrilled to be at the Bolinas-Stinson Union School. She and her husband of 27 years love the views of the scenic area as they drive back and forth from Petaluma everyday until they find a local spot to park their camper. If you know of a possible spot, please contact the office or Catherine.
Core Enrichment Committee - Looking for members
The Bolinas-Stinson Union School District Board of Trustees has approved the formation of a Core Enrichment Committee and you are invited to volunteer to participate! The main purpose of the committee will be to visit schools and to do other kinds of outreach to find out what programs are offered in our region in the following areas: Spanish, Visual Arts, Music, Coding, Digital Arts, Performance Arts/Dance/Theater. A committee representative will be asked to provide a report to the Board to help inform their decisions about future programs at Bolinas-Stinson School. Once the committee has been established we will meet right away to develop a schedule for our work. Please contact Johanna Scutt in the Bolinas office if you would like to join the Committee. (415) 868-1603
Warmly,
Michelle Stephens
Bolinas-Stinson School Principal
mstephens@bolinas-stinson.org
415-868-1603