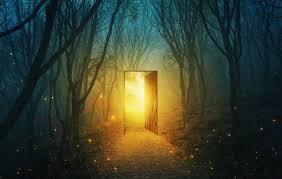 School Re-Opening Update
John Carroll
Thursday, November 19, 2020
School Re-Opening Update Wednesday November 18, 2020
A multitude of factors plays into every important decision about how to conduct school during this global pandemic. While we take time to hear all voices and consider one another's perspectives, conditions can change dramatically, causing some of us to change our minds and take positions we had opposed only a few days- even a few hours- earlier.
This morning when I saw myself quoted in the Marin Independent Journal, I had to laugh. The statement I had given the reporter on Tuesday was exactly what I had said but it was no longer accurate. Guesses I had made early in the week regarding talks with our unions and surges in pandemic cases in Marin had proven to be off the mark and what had been early optimism had turned to sharp pessimism and just as quickly back to optimism.
What has changed?
Early Wednesday morning, a meeting with leadership of both unions was productive and we agreed that no labor issues or disagreements would prevent the start of a staggered re-opening this week- beginning on the Stinson campus. We all acknowledged, however, that it was likely other factors would stop our progress. After the union meeting, I headed into a meeting with Deputy Health Officer, Dr. Lisa Santora expecting to hear information that would encourage me to recommend keeping school closed until after the Thanksgiving break, probably much longer.
That is not what I heard. Dr. Santora's update (and advice specific to our school) made me believe that we could begin opening as early as Friday, November 20 and that acting quickly to make that happen would provide a real benefit. Although there is a surge in Marin, it is not as dire as we had thought. Predictions of going into Tier 1 (Purple) status, forcing schools to stay closed had been modified significantly. Schools that have been open have not produced any local transmission of the virus after nearly 400,000 student days on campus. The current increase in positive COVID cases has not had increased hospitalizations or fatalities in Marin. When I reviewed Bolinas-Stinson's particular details with Dr. Santora, she put two thumbs up and said she thought we should open… if only for one day this week.
Why Does opening the Stinson Campus for just one day make a difference?
If we open Transitional Kindergarten through First Grade on Friday, we will be doing so while Marin remains in Tier 2 (Red) status. Schools that re-open in Red are allowed to remain open regardless of which tier the county enters. If Marin were to move into Purple, any school that had not already opened would have to stay closed. So, for us, one day of limited in-person instruction before a week-long recess would give us the option to stay open and take the next steps to expand in-person instruction to all other grades. I want to stress that this preliminary step does not require us to stay open but it gives our school that choice if we think it works for us.
What is the process for getting this done?
Given the rapid changes in our circumstances this week, I thought it wise to act to Here is what this week's chronology looks like from my perspective:
Monday 11/16:
· New information about the surge in Marin was discouraging. We found out that our learning hubs did not give us credit for being "open" as we had hoped they would.
Tuesday 11/17:
· The Steering Committee meeting made it seem that re-opening this was very unlikely.
· Unfinished union business and a COVID surge led me to think we couldn't do it.
· We encountered challenges with getting families to use our health screening tool.
· The committee was not able to draft a recommendation for the Board of Trustees to consider.
Wednesday 11/18:
· Talks with both unions were positive and a renewed feeling of cooperation emerged.
· Information from Public Health (above) provided more optimism.
· I asked Principal Michelle Stephens if she thought we could open Stinson on Friday. She said yes.
· I called special Board meeting to happen 24 hours later- Thursday at 2:00PM.
· I scheduled another Steering Committee meeting for 4:00 Wednesday to give them an opportunity to approve a recommendation to the Board.
· I met with the staff to announce our plan of action.
· The Steering Committee voted (unanimously for the first time!) to approve the recommendation to re-open Stinson on Friday.
· I informed the County Superintendent that we expected to begin opening on Friday. She verified that she would update our status on the state dashboard on Friday if we do.
Thursday 11/19:
· I am sending you this update hoping that nothing else changes before Friday and laughing at my quote in the Independent Journal
· The steering committee will meet for a 3rd time this week to talk about next steps and future work.
· The Board will meet at 2:00 today to vote on this proposal: Approve in-person, limited hybrid reopening of grades PreK-1 on Friday November 20.
· I will encourage the Board not to amend that language because it has been approved by the committee and meets the requirements for getting our doors officially open.
Friday 11/20:
· The Stinson Campus will open for in-person for a shortened day observing all health department guidance. (Families in those grades will get specifics from the school in advance.)
· Thanksgiving Break will begin. I, for one will be most thankful.
After the Break:
· Stinson will remain open for limited in-person learning.
· We will learn from that experience and continue to work on re-opening other grades as soon as we can do so safely.
As always- the future is unpredictable so any of this plan may or may not come to pass. A change in the surge could shut us down. New rules from the state could be implemented. The Board may or may not approve the recommendation. If we've learned anything from all of this it is to stay ready to pivot, resist the urge to dwell on what we did not accomplish and remain optimistic about what we can do. In short remember the Stoic principle- we cannot control external circumstances but we can control our response to them.
Thanks as always for your patience, resolve and hard work.. and have very peaceful Thanksgiving.
John Carroll, Superintendent
Actualización de reapertura de escuelas miércoles 19 de noviembre de 2020
Una multitud de factores influyen en cada decisión importante sobre cómo conducir la escuela durante esta pandemia global. Si bien nos tomamos el tiempo para escuchar todas las voces y considerar las perspectivas de los demás, las condiciones pueden cambiar drásticamente, lo que hace que algunos de nosotros cambiemos de opinión y adoptemos posiciones a las que nos habíamos opuesto solo unos días, incluso unas horas, antes.
Esta mañana, cuando me vi citado en el Marin Independent Journal, tuve que reírme. La declaración que le di al reportero el martes era exactamente lo que había dicho, pero ya no era exacta. Las conjeturas que había hecho a principios de semana con respecto a las conversaciones con nuestros sindicatos y los aumentos repentinos de casos de pandemia en Marín habían demostrado ser erróneas y lo que había sido el optimismo inicial se había convertido en pesimismo agudo y rápidamente volvió a optimismo.
¿Que ha cambiado?
El miércoles por la mañana temprano, una reunión con el liderazgo de ambos sindicatos fue productiva y acordamos que ningún problema laboral o desacuerdo evitaría el inicio de una reapertura escalonada esta semana, comenzando en el campus de Stinson. Sin embargo, todos reconocimos que era probable que otros factores detuvieran nuestro progreso. Después de la reunión sindical, me dirigí a una reunión con la Suboficial de Salud, Dra. Lisa Santora, esperando escuchar información que me animaría a recomendar mantener la escuela cerrada hasta después de las vacaciones de Acción de Gracias, probablemente mucho más.
Eso no es lo que escuché. La actualización del Dr. Santora (y los consejos específicos de nuestra escuela) me hicieron creer que podríamos comenzar a abrir tan pronto como el viernes 20 de noviembre y que actuar rápidamente para que eso suceda proporcionaría un beneficio real. Aunque hay un aumento repentino en Marín, no es tan terrible como pensábamos. Las predicciones de pasar al estado de Nivel 1 (Morado), lo que obligaría a las escuelas a permanecer cerradas, se modificaron significativamente. Las escuelas que han estado abiertas no han producido ninguna transmisión local del virus después de casi 400.000 días estudiantiles en el campus. El aumento actual de casos positivos de COVID no ha aumentado las hospitalizaciones ni las muertes en Marín. Cuando revisé los detalles particulares de Bolinas-Stinson con el Dr. Santora, ella levantó el pulgar y dijo que pensaba que deberíamos abrir ... aunque solo sea por un día de esta semana.
¿Por qué la apertura del campus de Stinson por un solo día marca la diferencia?
Si abrimos el jardín de infantes de transición hasta el primer grado el viernes, lo haremos mientras Marin permanezca en el nivel 2 (rojo). Las escuelas que vuelven a abrir en rojo pueden permanecer abiertas independientemente del nivel al que ingrese el condado. Si Marin se mudara a Purple, cualquier escuela que aún no hubiera abierto tendría que permanecer cerrada. Entonces, para nosotros, un día de instrucción en persona limitada antes de un receso de una semana nos daría la opción de permanecer abiertos y tomar los siguientes pasos para expandir la instrucción en persona a todos los demás grados. Quiero enfatizar que este paso preliminar no requiere que permanezcamos abiertos, pero le da a nuestra escuela esa opción si creemos que funciona para nosotros.
¿Cuál es el proceso para hacer esto?
Dados los rápidos cambios en nuestras circunstancias esta semana, pensé que sería prudente actuar de acuerdo con lo que se ve la cronología de esta semana desde mi perspectiva:
Lunes 16/11:
• La nueva información sobre el aumento en Marín fue desalentadora. Descubrimos que nuestros centros de aprendizaje no nos daban crédito por ser "abiertos" como esperábamos.
Martes 17/11:
• La reunión del Comité Directivo hizo que pareciera que la reapertura de esto era muy poco probable.
• Los asuntos sindicales sin terminar y un aumento de COVID me llevaron a pensar que no podríamos hacerlo.
• Encontramos desafíos para lograr que las familias usaran nuestra herramienta de evaluación de la salud.
• El comité no pudo redactar una recomendación para que la considere la Junta de Fideicomisarios.
Miércoles 18/11:
• Las conversaciones con ambos sindicatos fueron positivas y surgió un renovado sentimiento de cooperación.
• La información de Salud Pública (arriba) brindó más optimismo.
• Le pregunté a la directora Michelle Stephens si pensaba que podríamos abrir Stinson el viernes. Ella dijo que sí.
• Llamé a una reunión especial de la Junta para que ocurriera 24 horas después, el jueves a las 2:00 PM.
• Programé otra reunión del Comité Directivo para las 4:00 del miércoles para darles la oportunidad de aprobar una recomendación a la Junta.
• Me reuní con el personal para anunciar nuestro plan de acción.
• El Comité Directivo votó (¡por unanimidad por primera vez!) Para aprobar la recomendación de reabrir Stinson el viernes.
• Le informé al superintendente del condado que esperábamos comenzar a abrir el viernes. Verificó que actualizaría nuestro estado en el tablero estatal el viernes si lo hacemos.
Jueves 19/11:
• Les envío esta actualización con la esperanza de que nada más cambie antes del viernes y riéndome de mi cita en el Independent Journal.
• El comité directivo se reunirá por tercera vez esta semana para hablar sobre los próximos pasos y el trabajo futuro.
• La Junta se reunirá hoy a las 2:00 para votar esta propuesta: Aprobar en persona la reapertura híbrida limitada de los grados PreK-1 el viernes 20 de noviembre.
Viernes 20/11:
• El campus de Stinson se abrirá en persona durante un día más corto siguiendo todas las pautas del departamento de salud. (Las familias en esos grados obtendrán información específica de la escuela por adelantado).
• Comenzarán las vacaciones de Acción de Gracias. Yo, por mi parte, estaré muy agradecido.
Después del descanso:
• Stinson permanecerá abierto para el aprendizaje en persona limitado.
• Aprenderemos de esa experiencia y continuaremos trabajando para reabrir otros grados tan pronto como podamos hacerlo de manera segura.
Como siempre, el futuro es impredecible, por lo que cualquiera de estos planes puede o no cumplirse. Un cambio en la oleada podría cerrarnos. Se podrían implementar nuevas reglas del estado. La Junta puede aprobar o no la recomendación. Si hemos aprendido algo de todo esto es a estar preparados para girar, resistir el impulso de insistir en lo que no logramos y ser optimistas sobre lo que podemos hacer. En resumen, recuerde el principio estoico: no podemos controlar las circunstancias externas, pero podemos controlar nuestra respuesta a ellas.
Gracias como siempre por su paciencia, determinación y arduo trabajo .. y tenga un Día de Acción de Gracias muy tranquilo.
John Carroll, Superintendent