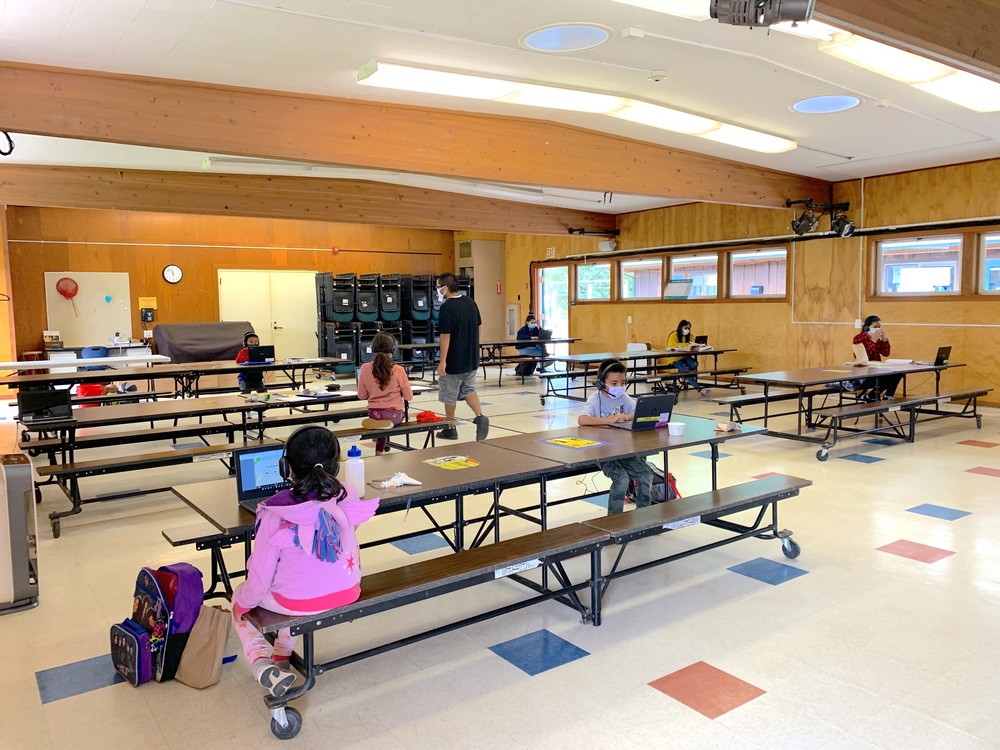 Principal's Message, September 30th, 2020
Michelle Stephens, Principal
Wednesday, September 30, 2020
Dear Bolinas-Stinson Families,
I hope that you have been able to overcome the numerous obstacles associated with distance learning. I know the reality of distance learning is far from perfect and extremely difficult to navigate successfully. Many of our families are still struggling with technology, connectivity, and scheduling issues - just to name a few big ones. These are challenges that we continue to face, in spite of all our hard work to support you and your children.
I wish there was an easy solution, but we haven't given up and will continue to work to ensure that all students get what they need to be successful learners. Please let us know if you continue to have technology issues during zoom sessions. We are currently working closely with families to identify if the problem is related to the device or the connectivity.
BSUSD Distance Learning Hub Is up And Running!
I am excited that our Distance Learning Hub is up and running for BSUSD students who need better access distance learning! A huge thank you to all our dedicated staff for collaborating to make this happen. We outfitted the Quesada to accommodate a small number of students and so far, it has been very successful.
We are only allowed to have a cohort of 14 students participate in this program, due to State Health and safety guidelines. All participating students have been referred by their teachers as needing this access in order to participate in distance learning. Charlie Lopez, a much beloved paraeducator and Elizabeth Tacherra, our newest Paraeducator, are supporting students as they participate in their daily distance learning activities.
In-Person Learning Update
We are working hard to ensure that your children come back to school as soon as is safely possible. Here is where we are at:
In person learning will start no earlier than October 15th, but the exact start date has not been set yet.

We have a cohort size of 14 students for in person learning.

We continue to update our facilities to be ready for in person learning.

We submitted the School Site Specific Protection Plan to MCOE and are working closely with them to finalize our reopening Health and Safety protocols.
If you have any specific questions about our school re-opening, please reach out John Carroll. He looks forward to answering any questions you may have.
Special Board Meeting, Tomorrow, October 1st, at 12:30 PM
I hope you are able to attend tomorrow's Special Board Meeting to discuss The BSUSD Task Force and next steps. Please look for the invite and zoom link in your email.
Please don't hesitate to contact me if you have any suggestions, questions or concerns. As always, I wish you and your families much love and laughter.
Warmly,
Michelle Stephens
Bolinas-Stinson School Principal
mstephens@bolinas-stinson.org