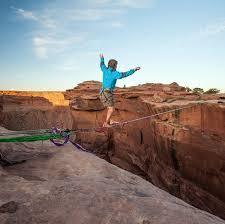 COVID-19 School Update September 23
John Carroll
Wednesday, September 23, 2020
COVID-19 School Update September 23, 2020
Thanks as always to everyone for your patience as we continue to work toward opening school for in-person learning.
Yesterday the District and the Bolinas-Stinson Teachers' Association (BSTA) agreed to continue distance learning until at least October 15. We believe setting that date will give us the time we need to prepare for students to return and will decrease the anxiety that some may be feeling from the uncertainty about when the transition might occur. While the actual start date remains uncertain and may be affected by things beyond our control, we can be sure that distance learning will go on for a set minimum period.
I have addressed several individual's questions about applying for a waiver that might allow the school to re-open while Marin is still in the Tier 1 (Purple/ Widespread) COVID-19 designation. As was reported at two public meetings, the waiver would not have been a practical option for us. It became clear early on that we did not have the stakeholder consensus that was mandated by Public Health. Just as importantly, state guidance that arrived shortly after the waiver process was announced made it clear that in our case a waiver would not be necessary given Marin's progress with the pandemic and our district's planning process. (Please address any questions about the waiver to Superintendent John Carroll at jcarroll@bolinas-stinson.org. )
The school administration is using information from the Re-Opening Task Force and updated union agreements to draft preliminary plans and schedules for when we are allowed to re-open. The Board of Trustees will be asked to approve a comprehensive plan before classes convene in-person.
Please remain patient and forgiving with one another as we take this unusual journey! We should continually check our assumptions about others' motivations and actions and try to be understanding with those who do not view things the way we do. Our teachers and classified staff are working hard at this new way of learning and, like all of us, face a variety of challenges at work and in their personal lives. Today I had the opportunity to speak (virtually) to our faculty and when I looked at all their images together on my computer screen, I saw people who are struggling individually and as a group to do their best for our kids. I was also reminded what a strong and dedicated group they are. Our skill set is diverse and deep and while it may take time to get this thing right, this is a group who can do it. Support from our Admin Team, our Board and our parents will make their unprecedented task easier and will make school (in whatever form it takes) better for our children.
With Resolve,
John Carroll, Superintendent
Actualización escolar COVID-19 23 de septiembre de 2020
Gracias como siempre a todos por su paciencia mientras seguimos trabajando para abrir la escuela para el aprendizaje en persona.
• Ayer, el Distrito y la Asociación de Maestros de Bolinas-Stinson (BSTA) acordaron continuar el aprendizaje a distancia hasta al menos el 15 de octubre. Creemos que establecer esa fecha nos dará el tiempo que necesitamos para prepararnos para que los estudiantes regresen y disminuirá la ansiedad que algunos pueden estar sintiendo la incertidumbre acerca de cuándo podría ocurrir la transición. Si bien la fecha de inicio real sigue siendo incierta y puede verse afectada por cosas que escapan a nuestro control, podemos estar seguros de que el aprendizaje a distancia continuará durante un período mínimo establecido.
• He abordado varias preguntas individuales sobre la solicitud de una exención que podría permitir que la escuela vuelva a abrir mientras Marin todavía se encuentra en la designación COVID-19 de Nivel 1 (Morado / Generalizado). Como se informó en dos reuniones públicas, la exención no habría sido una opción práctica para nosotros. Desde el principio quedó claro que no teníamos el consenso de las partes interesadas exigido por Salud Pública. Igual de importante, la guía estatal que llegó poco después de que se anunció el proceso de exención dejó en claro que en nuestro caso una exención no sería necesaria dado el progreso de Marin con la pandemia y el proceso de planificación de nuestro distrito. (Por favor, dirija cualquier pregunta sobre la exención al Superintendente John Carroll en jcarroll@bolinas-stinson.org).
• La administración de la escuela está usando información del Grupo de Trabajo de Reapertura y acuerdos sindicales actualizados para redactar planes preliminares y horarios para cuando se nos permita reabrir. Se le pedirá a la Mesa Directiva que apruebe un plan integral antes de que las clases se convoquen en persona.
¡Por favor, sean pacientes y perdonen unos a otros mientras emprendemos este viaje inusual! Debemos verificar continuamente nuestras suposiciones sobre las motivaciones y acciones de los demás y tratar de ser comprensivos con aquellos que no ven las cosas como nosotros. Nuestros maestros y personal clasificado están trabajando arduamente en esta nueva forma de aprendizaje y, como todos nosotros, enfrentan una variedad de desafíos en el trabajo y en sus vidas personales. Hoy tuve la oportunidad de hablar (virtualmente) con nuestra facultad y cuando miré todas sus imágenes juntas en la pantalla de mi computadora, vi personas que están luchando individualmente y como grupo para hacer lo mejor por nuestros niños. También me recordaron lo fuerte y dedicado que son. Nuestro conjunto de habilidades es diverso y profundo y, si bien puede llevar tiempo hacerlo bien, este es un grupo que puede hacerlo. El apoyo de nuestro equipo de administración, nuestra Junta y nuestros padres facilitará su tarea sin precedentes y hará que la escuela (en cualquier forma que sea) sea mejor para nuestros hijos.
Con Resolve,
John Carroll, superintendente