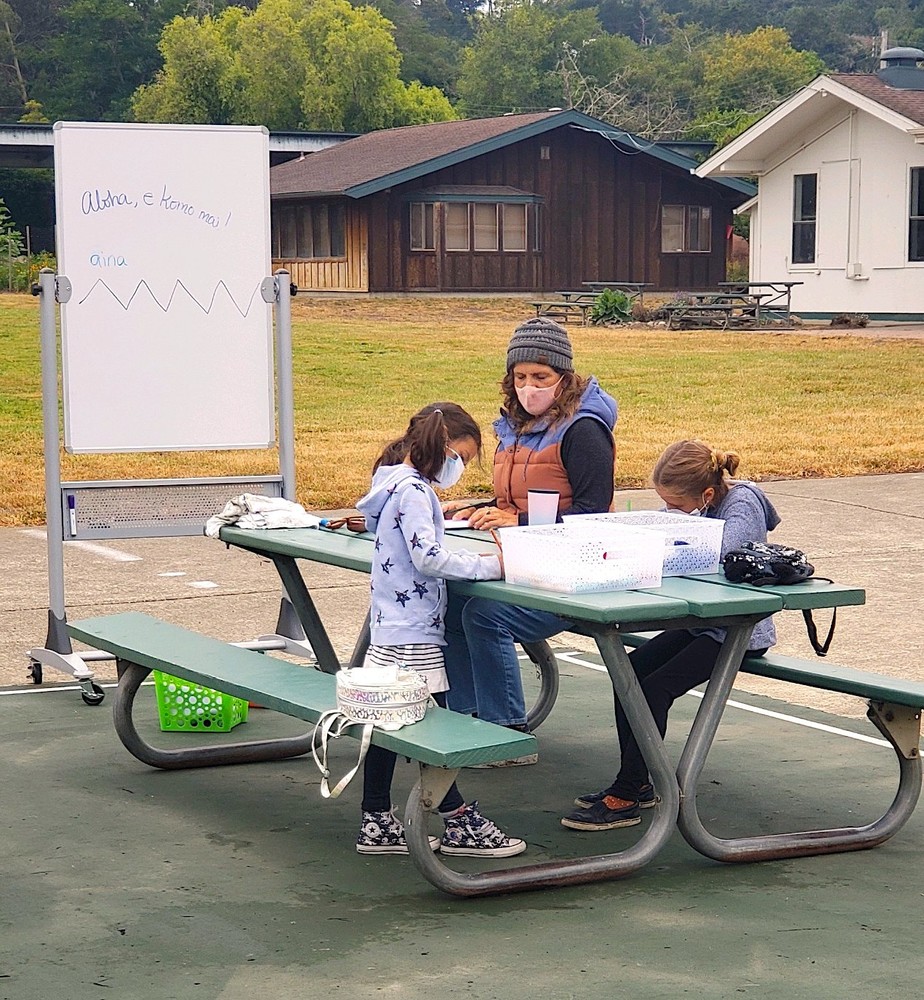 Principal's Message, July 16, 2020
Michelle Stephens, Principal
Thursday, July 16, 2020
Dear Bolinas-Stinson School Families and Community,
I hope you are doing well and able to embrace a more relaxed summer pace. The BSUSD Board of Trustees, the Reopening Task force and BSUSD Staff and administration have been hard at work on plans for the upcoming school year.
BSUSD SUMMER LEARNING PILOT PROGRAM
After overcoming many hurdles, we were able to offer the BSUSD Summer Learning Pilot Program to a very small number of students who were recommended by their teachers. This program is being run by Anna Tosick, our wonderful 3rd and 4th grade teacher last year. Anna brings her enthusiastic spirit and innovative teaching style to make learning fun for the students, in spite of observing all necessary health and safety protocols during this summer pilot.
This program is the culmination of much hard work and collaboration by our amazing BSUSD staff, with guidance from MCOE and our very own BSUSD Health and Safety Task Force subcommittee. The Summer Learning Pilot Program is focused on providing in person individualized reading and math instruction for a three week period. The new pilot program, while providing summer academic support for students, is also giving us valuable information and a working model for connecting with students in person during the pandemic. The program started yesterday, and is scheduled to run through August 4th.
IMPORTANT SCHOOL REOPENING INFORMATION
BSUSD Special Board Meeting, Thursday, July 16th at 5:00 PM
Please join us this evening for an important Board Meeting addressing the latest school reopening information at 5:00 PM. Use this link to view the agenda and access the zoom link: https://drive.google.com/file/d/1exvkSlfCZ7mEWiaVUAXP_hllHH6skBDE/view?usp=sharing.
BSUSD Reopening Task Force Update
Our BSUSD Task force continues to make headway on the many issues involved in what school will look like in the fall for the 2020-21 School year. Stay on top of the latest updates and information from our BSUSD Reopening Task Force using the following link: https://docs.google.com/document/d/1v9eUALtgVa81YE0lbnhCJSozuvcbtiIe-_Ja99FWS48/edit?usp=sharing.
VALUABLE ONLINE RESOURCES FOR PARENTS
General School Information from MCOE
The Marin County Office of Education is making every effort to keep their website updated to reflect the ever changing information affecting schools and COVID related information.
Social Emotional Wellness Tips for families from childmind.org
I wish you and your family much joy and laughter. Please let me know if you have any questions or comments.
Warmly,
Michelle Stephens
Bolinas-Stinson School Principal
mstephens@bolinas-stinson.org